Orange-Accented Chunky Shoes : dropshop series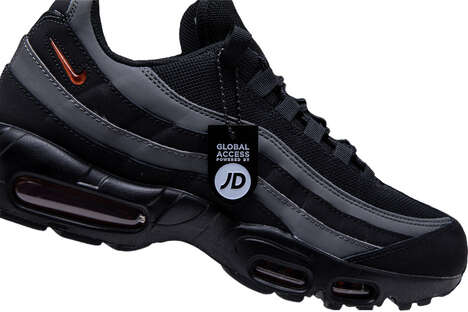 Afterpay has announced its partnership with JD Sports for the Afterpay exclusive 'Dropshop' series, delivering a brand-new 'Air Max 95' colorway in all-black with orange accents on the outsole, branding elements, and tongue. The collaboration will see Afterpay users granted exclusive access to the new sneaker release, limited edition collaborations, and experiences. The first installment of the Dropshop x JD series sold out completely on the day it launched, and the brands expect the second drop to follow suit.
Afterpay users can visit JD Sports' website on Aug 4, 2022 at 10 am EST for an opportunity to grab a pair of the new 'Air Max 95' sneakers. The 'Air Max 95' sneakers will be priced at $180 USD.
Image Credit: Afterpay