Shimmery Green Vegan Sneakers : sage green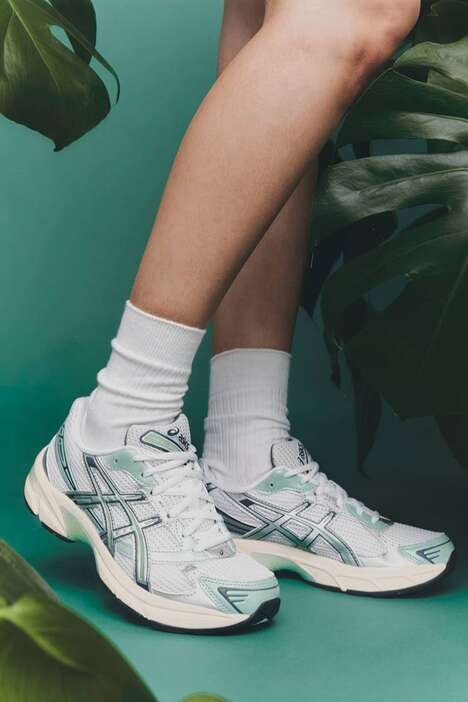 Copenhagen-based retail imprint NAKED works in collaboration with ASICS on the new Sage Green colorway palette that is adorning the signature GEL-1130 sneaker model this season. The shoe is made from mesh materials at the base to provide breathability and it is entirely made from vegan materials.
Touches of white add a touch of contrast to the shoe as Sage Green makes up the toe tips and the overlaying accents at the heel. The signature tiger stripes can be seen detailing the sides and the tongue branding. Shimmery silver hues are then applied to the forefoot area and the lower throat section as it all rests on top of an eggshell tonal midsole and minty hue by the back molds.
Image Credit: NAKED