Slender Luxury Sneakers : iggy sneaker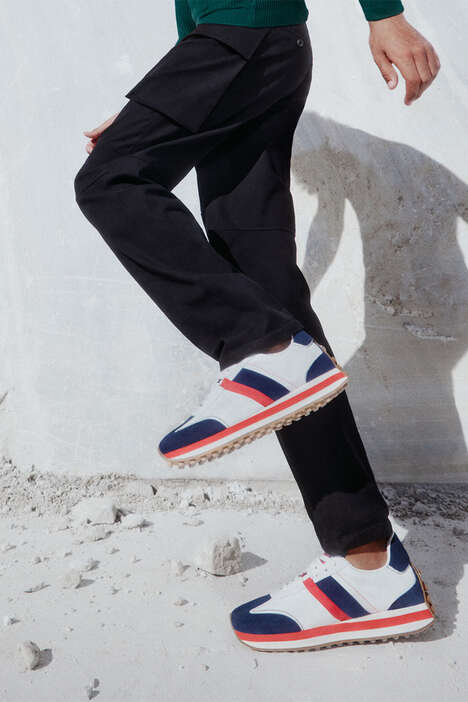 Italian fashion house Ferragamo has unveiled its new 'Iggy Sneaker' collection, which revolves around the fashionable 'Iggy Sneaker' and its colorful versatility. The sneaker, which is advertised as gender neutral, is manufactured with sustainable and innovative materials and comes in blush, tan, coral, navy, black, and gray colorways.
Due to its slim design, the 'Iggy Sneaker' is futuristic in appearance, but the footwear offering does not cheap out on comfort. The slender shoe comes with suede and leather inserts, and also incorporates a rubber running sole for added performance. In addition, the shoe's genderless aesthetic makes it a versatile footwear offering that complements a variety of aesthetics.
The Ferragamo 'Iggy Sneaker' is priced at $850 USD and is now available on the brand's website.
Image Credit: Ferragamo