Sleek Leather Streaked Sneakers : UN1-S Jogger X81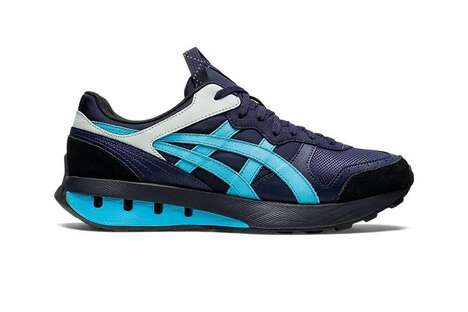 Bulgarian fashion designer Kiko Kostadinov works in collaboration with ASICS on the new UN1-S Jogger X81 sneaker model. Together, the duo launched four new colorway designs that include Oyster Grey, Bright Gold, Baritone Blue, and Coffee Bean. The new shoe takes on a sleek design and delivers a casual aesthetic for a versatile look elevated by bright pops of color.
Most of the sneaker is made from leather paneling for a premium feel and then detailed with streaky stitching as the forefoot opens up to showcase the mesh that is laying underneath. Additional overlaying accents make their way onto the collars and have a lace loop in order to lock the laces into their position as the tongues are incorporated with an extended tab.
Image Credit: ASICS