Ceramic Pottery-Inspired Sneakers : Ultraboost OG Ceramic Craze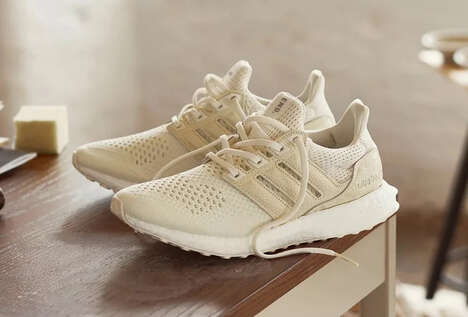 END. has partnered with sportswear giant adidas to launch an all-new version of the widely popular 'Ultraboost' sneaker model dubbed the 'Ultraboost OG Ceramic Craze.' According to the company, the new sneaker draws inspiration from ceramic pottery, which is why it features an all-around off-white color scheme.
In addition, the shoe features a Primeknit upper fabric construction which is offset by leather heel detailing and suede leather cages. Similar to the classic Ultraboost models. the new Ultraboost OG Ceramic Craze still comes equipped with the same performance-focused tech, including extra-cushioned midsoles.
No doubt, the new tonal sneaker is sure to grab the attention of sneakerheads around the world. For those interested, the 'Ultraboost OG "Ceramic Craze' is set to drop on August 20th.
Image Credit: END.