Body-Tracking Metaverse Shoes : Full-Body Tracking Shoes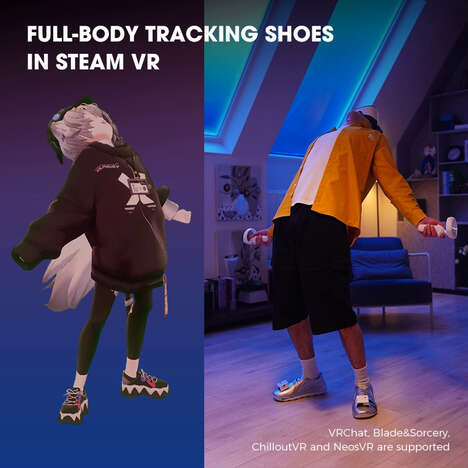 There's a pair of Full-Body Tracking Shoes that are now on Kickstarter and these ones created by virtual reality company Surplex promise to change the way people move in the metaverse. This futuristic footwear design boasts 240 pressure points and a deep-learning artificial intelligence system that translates the wearer's actions to player movements. On just a single charge, these sneakers will provide up to six hours of gameplay.
Unlike many other kinds of virtual reality equipment that must be worn to help people naturally interact with their virtual surroundings, these ones are free of straps, restrictive stations and other attachments. As people ready for a new age of the Internet, solutions like these will be needed to help people move with as much ease as they do in the real world.