Exclusive Neutral Suede Sneakers : ycmc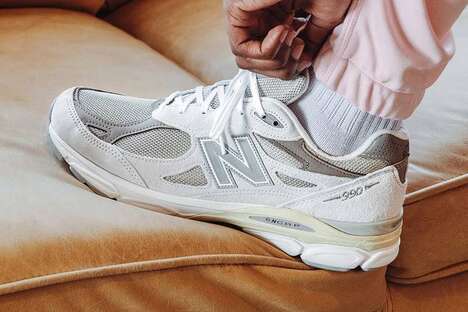 Retailer YCMC joins forces with New Balance to unveil a new tonal iteration of the signature 990v3 sneaker model that is minimal and neutral for the season. It boasts a bright look and is made from a soft pig suede material overlaying on top of the upper — this marks the quarters, the heels, and the front of the shoe.
These areas are also detailed in a Nimbus Cloud color as the mesh underlays and overlays over the collars and toe box sections add some contrast applied in a Kool Grey color. This creates a simplistic color palette that ensures versatility to suit any look — it is set to launch officially on August 25th.
Image Credit: YCMC