Sustainable Cozy Sneakers : toasty colorway 1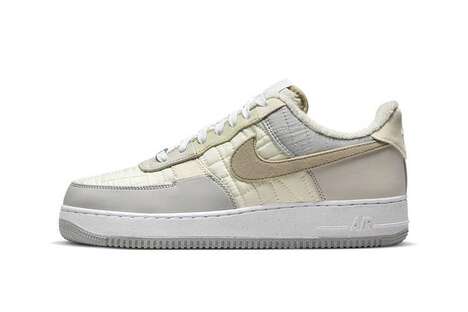 Nike introduces a new toasty colorway to join its roster, detailing the Air Force 1 sneaker model for the Fall/Winter 2022 season. It is adorned with quilted details across the upper for a cozy feel and lined with fleece for softness and warmth, preparing for the colder months to come.
There are details including the Move to Zero pinwheel emblem on the tongue tags and the insoles, ensuring that the shoe is made from recycled fabric materials. The upper is made with an asymmetric look and features beige and grayscale colors over the padded nylon, suede, and leather details. Additional accents include the metallic lace dubreas, the offset stitching details, the soft felt Swoosh motifs.
Image Credit: Nike