Basketball-Honoring Blue Sneakers : royal blue colorway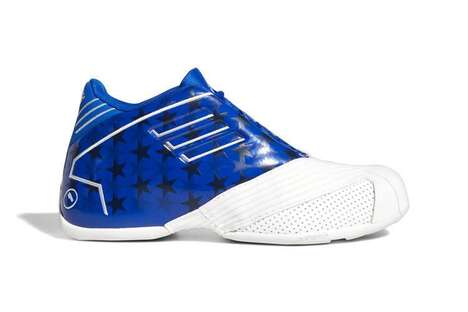 adidas launches the new tonal iteration of the signature T-Mac 1 sneaker model with the Royal Blue colorway palette to join its roster. The shoe retains its retro design language as it was originally released 20 years ago to celebrate Tracy McGrady's time with the Orlando Magic team and his iconic four seasons.
The shoe is detailed with two tones throughout the shoe that is made with synthetic materials across the upper. It rests on a Cloud White tonal foundation and is detailed with signature blue as the contrasting hue. This can be seen in the blue stars and the Three Stripes branding that mark both sides of the shoe along with a '1' that details the lateral side of the heel.
Image Credit: adidas