Striking Pop-Colored Apparel : erratic moods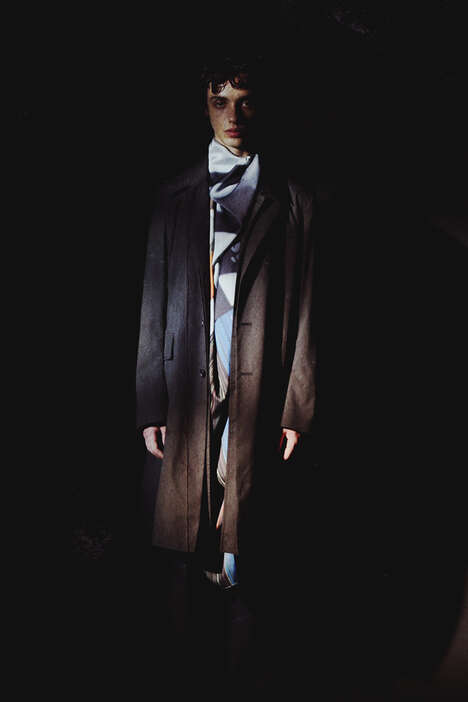 DIET BUTCHER is releasing a new Spring/Summer 2023 collection that explores irregular motifs and erratic moods. The brand recently relaunched its signature 'Massive Sneaker' back in May, showcasing the fashion label's evocative approach to contemporary fashion. The collection's visual imagery highlights asymmetric designs, unique patterning, and layered pieces that are both visually striking and innovative in design.
Multiple items in the collection appear to use a scattered text pattern in order to convey a switch in mood or an unstable mind. Silhouettes include wrapped shorts, long sleeves, coats, blousons, vests, and more, while select pieces highlight silver hardware for an elevated look.
The DIET BUTCHER Spring/Summer 2023 collection can be viewed on the brand's website.
Image Credit: DIET BUTCHER